CONSULTANTS • DESIGNERS • ENGINEERS • CONSTRUCTORS "RESULTS, NOT EXCUSES"
With our own crews we replicate quality over and over with complete control over the project with the very limited use of subcontractors. For the few tasks that require subcontractors we only use the best.
BBK Construction LLC Los Angeles division provides world-class residential, commercial, and emergency construction solutions. BBK Construction LLC is able to provide construction services in Los Angeles, Northridge and all surrounding areas 24 hours a day with our on call engineering and construction crews.
We have experts in all trades on staff. We minimize the number of subcontractors on a project to avoid confusion. Our management experience allows us to find the best combination of teams, as well as keep everyone on the same page, and minimize construction times on all projects. When you choose BBK Construction, you choose quality.
Whether you need a residential remodel or build a commercial building, we are ready to take on the project and help you to make the process easy and smooth. We are fully prepared with the equipment, tools, and staff to handle any job. Each member of our handpicked team is dedicated, committed, and driven and focused on providing the highest level of service to our clients. Our team is committed to uphold the values of respect and integrity in all aspects of our work You dream it, we build it!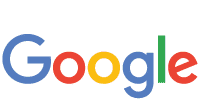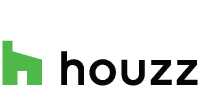 This was our first major remodeling project that involved the entire house, so I was hesitant going in. Once I spoke with Brandon about what I wanted to do I immediately felt comfortable with proceeding. They have been so professional from the beginning to the end. The quality of work is above our expectations. We will work with them again if needed in the future.
Our custom home just got completed by BBK Construction. The crews they have are work so hard. It's been a great refreshing experience compared to the past contractors we used. I would definitely use BBK in the future!
BBK has the best team of skilled workers. They did a complete update to the electrical and installed all new flooring and repaired the walls and stucco. They are super fast and finished everything on schedule. We are so happy we found them.
Very accommodating and professional staff. When they showed up the first day to our commercial project on time with a solid crew and all the equipment, we knew we made the right decision to choose them They finished our salon build on schedule and even followed up to make sure we were happy with the work and the work was flawless we could not be happier. I would recommend them to anyone that needs commercial construction done on time and on budget. We look forward to using them for our next salon build.
BBK Construction is top notch! In my opinion they are the only ones to go with as soon as we met Brandon and he took the time to go through the details of the process with us we knew they are the ones for us, and we were corrected they are so trustworthy, and all the crews Brandon has are so professional. Every worker that they had was very hard working, well spoken, honest and wanted each part of the construction process to be perfect. When they finished, they even had a cleaning crew go through and make the house spotless. We look forward to working with Brandon and his amazing crew again.
GET YOUR FREE REMODELING ESTIMATE TODAY!
Fill out the form below or call us today 310-883-5521 for your remodeling needs