FLOORING, TILE, STONE AND HARDWOOD IN LOS ANGELES
Tile, Stone and Wood Floor Installation in Los Angeles
Flooring, title, stone, and hardwood service complete from expert contractor with 100% quality work. BBK Construction LLC provides custom flooring for both residential and Commercial applications. With our 16 years' experience installing floors we have strong buying power with both local and overseas commercial and residential flooring suppliers and offer complete consistency between projects by using our own flooring installers in Los Angeles and surrounding area. We install all types of flooring.
Options range from natural stone, porcelain tile, natural wood or engineered wood and much more. No matter what commercial or residential flooring in Los Angeles that you require, BBK will provide the best custom floor installation for your home or business. Our installers are experts in both wood and tile flooring. We use the most high-tech equipment to make sure the results are best in the industry. Contact Us today to learn more about our tile installation in Los Angeles team to learn more!
Our professional team at BBK Construction LLC is dedicated to transforming clients' initial thoughts into remarkable flooring. For large or small flooring projects, we use the finest natural stone, porcelain, travertine, marble and oak in Los Angeles. Additionally, we work with leading architects and designers to renovate historic buildings, create innovative new builds and create exceptional interiors for any residential or commercial flooring project.
Craftsmanship and attention to detail are hallmarks of our installation team, which is also known for its technical proficiency. If you want to install new wood floors with our large selection of colors and finishes, BBK Construction floors are unparalleled in appearance and feel, and will reflect your personal taste and the character of your home in such an elegant way.
Why Choose Us?
Our company specializes in custom flooring, carpentry, and restoration of high-end wood structures around Los Angeles so there are no limitations to what we can do.
With our craftsmanship, we can transform your new, old or damaged wooden floors into something special.
We don't stop there, though. From doors to fixed furniture such as built-in kitchens and wardrobes, BBK Construction is capable of dealing with the entire flooring project, because we are a team of master carpenters.
The Best Flooring, Tile, Stone, And Hardwood Installation Services In Los Angeles
The teams of wood flooring experts & specialists we have on staff can install any type of floor to exact specifications, on any scale, as well as supply some of the highest quality products.
A Comprehensive Overview Of All Aspects
Whether you require new joists, insulation, floorboards or acoustic barriers to meet regulations or concrete floor leveling, we can finish the job from start to finish. We provide flooring services that are unmatched in the industry.
Suitable For Any Scale
The highly trained and skilled members of our team can handle anything from residential extensions to multistory office buildings. We have the experience, the efficiency, and the capacity necessary to not just meet, but exceed your projects' needs. On-time, within budget.
Solid Wood Flooring
Each of our woods is sustainably sourced and selected for appearance, quality, and durability. Wood floors are a long-term investment that will always grow in value. Traditional floor coverings include solid wood.
All planks in these ranges are made from single pieces of solid wood which are expertly cut to various lengths and widths. Additional finishes can be added if desired.
Tile and Stone Flooring
Stone floors add a unique touch to a room that is timeless and natural. A stone floor adds beauty and value to nearly any home with a variety of styles, from warm terracotta to natural limestone. In addition to retaining and reradiating heat, stone floors also provide excellent insulation.
Luxury Vinyl Tiles Stylish And Practical
There are many luxury vinyl flooring options available in Los Angeles, but our Quickstep vinyl tile floors offer the most comfort, luxury, elegance, and quietness on the market. A wide variety of interior spaces can benefit from the durability, flexibility, and beauty of the vinyl tile.
LVT is a luxurious, comfortable flooring option that effortlessly combines beauty and performance.
How It Looks And Feels
BBK Construction LLC will assist you in the selection of nature-inspired vinyl designs, you'll find authentic wood and stone looks that are virtually indistinguishable from real wood and tile.
The angles and structures of their bevels ensure that they feel and look as real as they do.
Benefits Of New Flooring, Tile, Stone, And Hardwood
Installing a new floor will make you feel satisfied
You can give a new look to your house with new and different style flooring
Stylish flooring of tile wood and stone will add to the aesthetic of your house
Unique look to your home
Flooring, Tile, Stone and Harwood near you in Los Angeles
BBK Construction LLC provides expert wood floor installation in Los Angeles and all types of carpet, vinyl and timber flooring that meets the rigorous demands of commercial facilities. We provide the right flooring to suit each client's individual requirements. We have installed tile in Los Angeles for both residential and commercial use.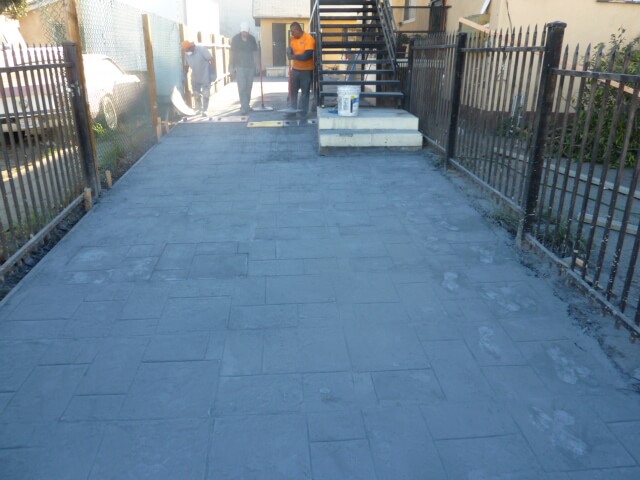 WHY USE US?
We can provide you with the widest range of product choices direct from both local and international manufacturers. We co-ordinate nationwide to deliver an appropriate outcome, working closely with industrial specialists to meet your time frame and budget.
Electrical Services
Avail our professional Electrician services to get your commerical or residential project done.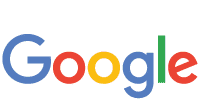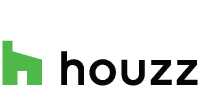 This was our first major remodeling project that involved the entire house, so I was hesitant going in. Once I spoke with Brandon about what I wanted to do I immediately felt comfortable with proceeding. They have been so professional from the beginning to the end. The quality of work is above our expectations. We will work with them again if needed in the future.
Our custom home just got completed by BBK Construction. The crews they have are work so hard. It's been a great refreshing experience compared to the past contractors we used. I would definitely use BBK in the future!
BBK has the best team of skilled workers. They did a complete update to the electrical and installed all new flooring and repaired the walls and stucco. They are super fast and finished everything on schedule. We are so happy we found them.
Very accommodating and professional staff. When they showed up the first day to our commercial project on time with a solid crew and all the equipment, we knew we made the right decision to choose them They finished our salon build on schedule and even followed up to make sure we were happy with the work and the work was flawless we could not be happier. I would recommend them to anyone that needs commercial construction done on time and on budget. We look forward to using them for our next salon build.
BBK Construction is top notch! In my opinion they are the only ones to go with as soon as we met Brandon and he took the time to go through the details of the process with us we knew they are the ones for us, and we were corrected they are so trustworthy, and all the crews Brandon has are so professional. Every worker that they had was very hard working, well spoken, honest and wanted each part of the construction process to be perfect. When they finished, they even had a cleaning crew go through and make the house spotless. We look forward to working with Brandon and his amazing crew again.
GET YOUR FREE REMODELING ESTIMATE TODAY!
Fill out the form below or call us today 310-883-5521 for your remodeling needs