Kitchen Remodeling in Los Angeles
Let's start your residential kitchen in Los Angeles!
Los Angeles Kitchen remodel
The best kitchen Remodeling in Los Angeles
In bringing your dream kitchen to life, our skilled kitchen fitters will get you not just a functional eating area but a space for you to relax, chat with your family and socialize with friends.
If you're looking for your dream kitchen, BBK Construction LLC(Kitchen Remodeling Company) will listen to your ideas and preferences and make your dream with experience Kitchen Contractors. Our kitchen remodeling services in Los Angeles,, provide a variety of colors and styles to our customers while remaining within budget. We have installed kitchens for many years, and we know how to transform your existing kitchen into the kitchen of your dreams by using only the finest worktops, cupboards, and kitchen components. To achieve the best results, we work with you taking aesthetics and practicality into consideration.
Are you having a hard time fitting your dream kitchen into your home?
As a professional Kitchen Renovation in Los Angeles, We have a team of experienced interior designers and kitchen design specialists that you can trust to remodel your kitchen to the highest standards. In addition to everything else, we never scrimp on quality, so not only are the products attractive, but they are also durable.
If you're planning to build a brand new kitchen in Los Angeles, renovate your existing kitchen, or remodel your kitchen BBK Construction LLC will meet your requirements, inspire you with fresh ideas, and ensure you're delighted with the final product. We also can build kitchen extensions to ensure that your kitchen will be an integral part of your activities. You can also get idea about your new Kitchen build and average kitchen remodel cost through contact number. You can get all shapes, size and designed Kitchen service near me. We are providing more complete home and residential services in Los Angeles wit 100% quality work.
We offer a variety of advantages in terms of our Kitchen remodeling services in Los Angeles.
With our cabinetry, we offer a wide selection of colors, designs, and materials

A range of storage solutions for the kitchen.

Ample space for appliances

Making your home more valuable

Affordable Kitchen Remodel
small kitchen makeovers
Budget Kitchen Remodel
Kitchen Contractor near me in Los Angels

Custom Cabinets

Floors
Painting
Lighting
Sinks
Electrical Services
Avail our professional Electrician services to get your commerical or residential project done.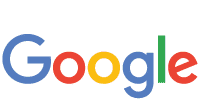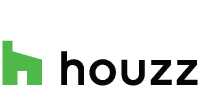 This was our first major remodeling project that involved the entire house, so I was hesitant going in. Once I spoke with Brandon about what I wanted to do I immediately felt comfortable with proceeding. They have been so professional from the beginning to the end. The quality of work is above our expectations. We will work with them again if needed in the future.
Our custom home just got completed by BBK Construction. The crews they have are work so hard. It's been a great refreshing experience compared to the past contractors we used. I would definitely use BBK in the future!
BBK has the best team of skilled workers. They did a complete update to the electrical and installed all new flooring and repaired the walls and stucco. They are super fast and finished everything on schedule. We are so happy we found them.
Very accommodating and professional staff. When they showed up the first day to our commercial project on time with a solid crew and all the equipment, we knew we made the right decision to choose them They finished our salon build on schedule and even followed up to make sure we were happy with the work and the work was flawless we could not be happier. I would recommend them to anyone that needs commercial construction done on time and on budget. We look forward to using them for our next salon build.
BBK Construction is top notch! In my opinion they are the only ones to go with as soon as we met Brandon and he took the time to go through the details of the process with us we knew they are the ones for us, and we were corrected they are so trustworthy, and all the crews Brandon has are so professional. Every worker that they had was very hard working, well spoken, honest and wanted each part of the construction process to be perfect. When they finished, they even had a cleaning crew go through and make the house spotless. We look forward to working with Brandon and his amazing crew again.
Agoura Hills ,CA
Calabasas ,CA
Malibu ,CA
Newbury Park, CA
Los Angeles ,CA
Thousand Oaks ,CA
Santa Brabara
GET YOUR FREE REMODELING ESTIMATE TODAY!
Fill out the form below or call us today 310-883-5521 for your remodeling needs