Residential Remodeling in Los Angeles
Residential Remodeling in Los Angeles
The best living spaces are ours
How about going through the best Residential remodeling services in Los Angeles that suit your home and evoke the taste of the homeowner right away?
Being one of the leading home remodeling contractors Los Angeles- California, BBK Construction LLC specializes in complete Residential Remodeling. We believe a beautiful home is important for the well-being of you and your family, that's why we strive to provide you with the highest quality home.
Nowadays, everyone opts to do a magnificent renovation of their homes, kitchens, and bathrooms by utilizing the best remodeling services.
Our company is a trusted group of Remodeling contractors serving clients throughout Los Angeles. Whether you want to refurbish just one or two rooms, or you need to remodel your entire property within Los Angeles completely. Our team can help you create a better version of your USA home by providing you with design, pre, new construction, and management services. 
What do we do?
Our services encompass the entire spectrum of domestic building and construction.
Restore Residential Building in Los Angeles
In order to restore your building back to its glory days, we have developed expert techniques, systems, and procedures. BBK Construction restores property after floods and fires for insurance companies as well.
Renovation Homes
At BBK Construction LLC, we offer a wide range of construction and building services for domestic structures. It is our goal not only to adapt and renovate your property but also to refine it in an impactful way. You can rely on us if you need more space or if you want to remodel your home. 
We can completely refurbish your living space regardless of whether you just bought a property or need to update your main residence. Additionally, we can convert or expand your property to add more space. We understand that moving the walls and doors of your home can be a challenging task and that you may feel overwhelmed. Throughout the planning process, we work directly with clients, architects, and suppliers to ensure everything goes smoothly, ensuring that you get exactly what you want – a beautiful home in Los Angeles.
Let us handle all your residential remodeling needs today.
Why Choose Us?
Over the years, BBK Construction LLC has gained a great deal of experience in the complete remodeling Boise sector. Besides new construction, renovations, and apartment restorations, we handle a range of general contracting projects. Throughout the years, we have accumulated a portfolio of impressive projects of Los Angeles complete remodeling services. 
Due to our full-time team of skilled tradesmen, we are capable of handling your entire project from beginning to end, including carpenters, joiners, plumbers, tilers, electricians, and decorators. We also have project managers, surveyors, and customer service coordinators to assist you with any questions that you might have.
Our Complete remodeling services in LA offer several benefits.
Can change your house according to your dream
Don't need an extra place for fulfilling your dream
Can have every room according to your needs and wishes
Budget-friendly home renovations
residential remodeling company BBK in Los Angeles

residential remodeling near me

residential remodeling designs

home remodeling general contractor

home remodeling contractors residential construction near me

Electrical Services
Avail our professional Electrician services to get your commerical or residential project done.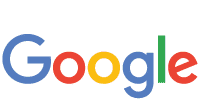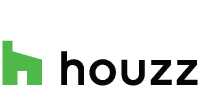 This was our first major remodeling project that involved the entire house, so I was hesitant going in. Once I spoke with Brandon about what I wanted to do I immediately felt comfortable with proceeding. They have been so professional from the beginning to the end. The quality of work is above our expectations. We will work with them again if needed in the future.
Our custom home just got completed by BBK Construction. The crews they have are work so hard. It's been a great refreshing experience compared to the past contractors we used. I would definitely use BBK in the future!
BBK has the best team of skilled workers. They did a complete update to the electrical and installed all new flooring and repaired the walls and stucco. They are super fast and finished everything on schedule. We are so happy we found them.
Very accommodating and professional staff. When they showed up the first day to our commercial project on time with a solid crew and all the equipment, we knew we made the right decision to choose them They finished our salon build on schedule and even followed up to make sure we were happy with the work and the work was flawless we could not be happier. I would recommend them to anyone that needs commercial construction done on time and on budget. We look forward to using them for our next salon build.
BBK Construction is top notch! In my opinion they are the only ones to go with as soon as we met Brandon and he took the time to go through the details of the process with us we knew they are the ones for us, and we were corrected they are so trustworthy, and all the crews Brandon has are so professional. Every worker that they had was very hard working, well spoken, honest and wanted each part of the construction process to be perfect. When they finished, they even had a cleaning crew go through and make the house spotless. We look forward to working with Brandon and his amazing crew again.
Agoura Hills ,CA
Calabasas ,CA
Malibu ,CA
Newbury Park, CA
Los Angeles ,CA
Thousand Oaks ,CA
Santa Brabara
GET YOUR FREE REMODELING ESTIMATE TODAY!
Fill out the form below or call us today 310-883-5521 for your remodeling needs